Coworking spaces have been trending for years. And today, the industry makes $26 billion (€21.45 billion) annually. As previously discussed here on HWL, the appeal of coworking spaces most likely comes from the fact that they revolutionised the way we work. In addition, these spaces build communities that let us take what is arguably our best aspect as people — social interaction — and integrate it with our work for optimal results. Despite all their benefits, however, coworking spaces are costly to run at the moment. And, as with all things, it never hurts to ensure that things are running efficiently and cost-effectively. So if you are looking to cut down on some of the overhead costs in your coworking space, read on for some smart tips!
Go green
Reducing your carbon footprint can actually save you money in the long run without compromising on quality. Make simple changes, like switching out traditional bulbs for longer-lasting LED ones, or encourage the use of energy-efficient laptops. Even switching to sustainable printing practices can help significantly lower your utility bills.
Take advantage of modern technology
There are so many modern innovations at our fingertips that can be utilised to help cut down on costs. Automation, for instance, can help you create an entirely self-serviced coworking space. Specific software can take care of paperwork, membership billings, and conference room bookings. It can even provide exclusive building access to members via a smartphone app or smart card. By implementing these measures, you're already saving on what you'd usually pay the front desk and security staff.
Invest in regular preventive maintenance
By regularly maintaining your equipment, you limit repair costs in the long run and can actually add to the lifespan of your equipment, such as printers and coffee machines. In particular, though, air conditioning is one thing that requires regular cleaning. It's recommended to clean air conditioning units thoroughly at least once a year and dust off air filters gently once a month. It's important to note that other parts, like the condenser coils and cooling fins, can build up dust over time, leading to poorer air quality, higher electricity bills, or even fires. Preventive maintenance can be conducted regularly, such as bi-monthly or annually. It can also be usage-based, like cleaning out the coffee machine after every 500 cups of coffee. Ultimately, choose the method that best works for you.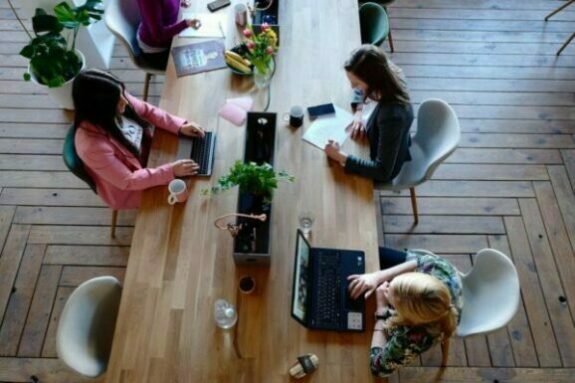 Find your perfect space.
Finally, it's likely that space your business occupies makes up a large part of your overhead costs, so your space has to be giving you the best value for your money. Ask yourself: Is the entirety of the space being maximised? If your answer is no, consider consulting an advisor to better design and monetize the use of your coworking space.
Ask for coworking advisory services
If you're unsure about taking all these steps yourself or want to find more ways to lower costs, it's best to seek professional help. HWL has a long and extensive portfolio of both coworking and coliving clients to whom they have offered top-of-the-line coworking advisory services. The expert consultants here at HWL can help you in a multitude of ways. One thing they can do is run a business audit, which involves meticulously analysing the Business Model, all your Operations and your Community engagement. The audit can help you pinpoint places where you can cut costs at no risk. The resulting findings can even provide you with actionable recommendations that are custom-made for your business. Overall, lower overhead cost ratios will put you ahead of the curve by allowing you to price your services much better, increasing profitability and strengthening your business performance' bottom line. In the end, both you and your members get the most out of the coworking space! Get in touch.
Article written by Jill Rupert
Exclusively for