Coworking & Coliving Consulting Agency
A Consulting Agency specialized in Coworking and Coliving
Welcome to the
Co-Culture
Coworking spaces have become the new office, and coliving spaces the new home. New models of living, moving and working are on the ascendance, which is being driven and shaped by technology. The rise of a new generation of people that demands more flexibility and accessibility in their working and personal lives – along with less liability and ownership – is also playing a major part. As a result, successful business models have emerged based on the concept of space as a service, for both the working environment and the living environment.
At HWL we are excited to be riding the wave of this revolution. As Europe's first coworking and coliving consulting agency, we have a mission to help individuals and corporations embrace this new transformation, rather than taking the risks that come with going it alone. Our team of experts have been working in the sharing economy sector for almost a decade. During that time we have made many mistakes, and the lessons we learned along the way have been invaluable. Based on our experiences we can offer a corporate consulting services, coworking and coliving advisory and framework, which, along with our operations consultancy services, allow us to guarantee success for our clients as they step into the future.
The future of working and living is here.
The time for change is now.
Are you ready?
Embark on your journey towards the New Culture with us. We can help you with:
It's time to start the journey towards the New Culture. We can help you with:
Most of the common benefits experienced by our clients:
What clients say about us
A very professional and dedicated team. I would highlight from them that they know how to listen to what you want and express it into the project. They make valuable contributions to the initial idea while respecting its essence and know how to adapt to the client's needs. It is highly recommended to work with them. -Teresa Solís, Founder of Sinapsis.

Sinapsis,
Teresa Solís, Founder of Sinapsis.
La Oficina receives its Business Model and Feasibility Study prepared by the Spanish Consultancy Agency Happy Working Lab highlighting their extensive in managing coworking spaces. It has been a pleasure to work with Vanessa Sans and learn from her insights and experience on coworking, looking forward to working with her in the future. - Hussein Allawati, Founder of La Oficina.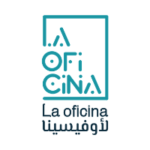 La Oficina,
- Hussein Allawati, Founder of La Oficina.
I highly suggest working with Vanessa and her team. I started my cooperation with her team by asking them a couple of questions and we ended up working on a 6 months project. They are very knowledgeable, professional and helped us with many aspects of our business. They gave us a lot of new ideas and helped us complete our concept and strategies. They were on time with their deliverables and always took the time to explain all of our questions (and there were many). More importantly, however, they went out of their way to help us and our business. Many times, Vanessa and Alexandra organized meetings with different stakeholders in the industry, that I would not have access to on my own, in order to help me get a better understanding of the market. - Corinna Saias, Founder and CEO of VIOS.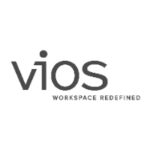 VIOS,
Corinna Saias, Founder and CEO of VIOS.
When starting iQwork we did not know much about the operations of this business; we had an idea from our experience as users. However, we wanted to find an expert who could advise us and point us in the right direction. Vanessa has been an excellent guide, from the first moment we contacted her she was kind, respectful and committed, adapting to our time slot in Mexico. Her knowledge and expertise opened our minds and took us to step by step to achieve a good opening. She has taught us the processes and strategies to run our business, and she is very willing to answer any questions. From time to time, we connect to explain how the company is going, so it has helped us a lot, so I recommend Happy Working Lab for any consulting related to coworking and community building. - Lilián Hernández, Co-founder at iQwork.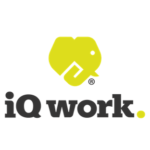 iQwork
HWL created a business model feasibility analysis that gave us a stronger panorama for our new business. This consultancy gave us a wider vision of the coworking business and how our innovative proposal fits in it. Besides, it gave investors more confidence in investing with us. HWL insights and experience gave us the key concepts to take into consideration for the coworking world applied to the space we will be launching soon. -Isabel Solis, co-founder of PASICA.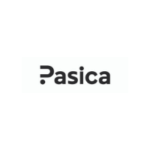 Pasica
"HWL has become a benchmark in coworking. In recent years I can highlight its great work collaborating in the organization of national and international events such as Coworking Spain, Coworking Europe, Coworking India and Coworking Africa conferences." - Manuel Zea, founder at Coworking Spain.

Coworking Spain,
Manuel Zea, founder at Coworking Spain.
"HWL has allowed us to know the critical points of our project, with a level of depth and detail that will surely allow us to launch into the Coworking adventure with less risk. The analysis of the business, space, market and the target to be oriented, as well as other interesting analogies, will help us to improve the project as we had planned." - Alex Ros, Director in Aspasios Apartments.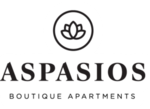 Aspasios,
Alex Ros, Director en Aspasios Apartments.
"Thanks to HWL we are aware of our critical points with a level of depth and detail that will surely allow us to integrate coworking in our hospitality business with less risk. The feasibility analysis provided, has been key to improve the project we had planned". Alex Ros, Managing Director at Aspasios Apartments.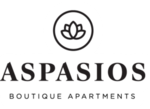 Aspasios,
Alex Ros, Managing Director at Aspasios Apartments.
"HWL was fundamental in redefining the identity of Factory and designing a strategy to stimulate and thrive an authentic community." - David Pons, founder at Factory 103.
factory,
David Pons, Factory 103.
"HWL has unbeatable experience, from branding insights to strategic advice. HWL team know-how, experience and sponsors contacts were key to launch the opening of our second coworking space. 
The Mk strategy designed clearly contributed to the success of our launching." - Ruth Palacio, founder at Coworkidea.
coworkidea,
Ruth Palacio, founder at Coworkidea.