What we liked most of the past Coworking Spain Conference
We've just celebrated the 4th edition of the Coworking Spain Conference in Valencia last week. The event gathered 200 people to discuss our business concerns, failures and successes.
I saw a lot of people I knew but I was surprised by a large number of new people. Despite the coworking bubble in 2012, it seems that the sector is still growing but not as fast as the past 2 years (nowadays there are about 700 coworking spaces in Spain).
We talked about some main topics that the sector is actually facing such as the lack of legal protection and the unfair competition made by Public Administrations.
The conference showed the maturity and the experience of an industry that has grown very fast in only 5 years. Nowadays some spaces have closed down, others are planning to do so, and some others are still surviving is because they have found their profitable business model and are bringing value to their communities, a few of them are even expanding to other cities and countries.
Coworking has been positioned as an industry and has to be recognised and protected as other industries.
The presentations I liked the most were:
Disruptive Mk and Communication coworking spaces
Edu Forte's talk from Betahaus was by far the best as expected. He did a master class on how to build a community of 175 people with only 100€ budget.
Edu, just a tip: please change the yellow background color of your presentation:-)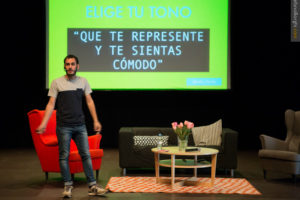 The sharing city
A dual between titans, Albert Cañigueral from Ouishare versus Javi Creus from Ideas for Change. They discussed the advantages and disadvantages of Sharing Cities and also what is Sharing Economy about. They made us reflect about ourselves: Are we ready?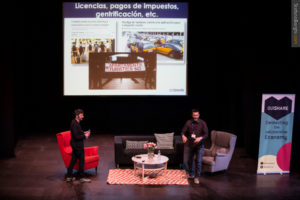 Coworking mistakes
It was a workshop facilitated by Manuela Procopio (coworkshops) and, myself (Vanessa Sans). An analysis case based on my experience managing transforma bcn.
What I learnt from my own experience is: Protect your legal interests, be passionate but remember that is a business and anticipate a leadership coup attempt.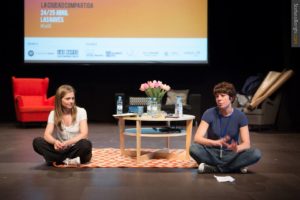 The coworking industry
Marc Navarro from CREC gave a direct and concise talk.
To highlight: An entrepreneur looking to make money only by renting a space is wrong. There are other businesses to make money faster, in this case, it is about creating a project with a social impact (cited by Rafa de Ramon, utopic_US).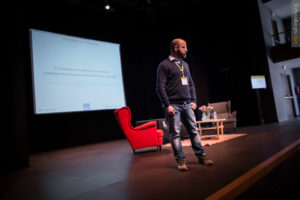 How to compete or collaborate with Public Administrations
Nerea Guinea of CO&ART from Donosti, pure life and passion. She demonstrated that there are more and more public spaces competing with private initiatives, offering the same services at a lower price than the market.
I agree with Nerea: Why don't we collaborate?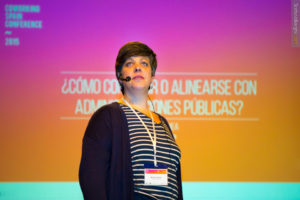 The coworking Spanish reality from 4 points of view
Manuel Zea (CoworkingSpain), Javi Garriz (Impact Hub Madrid), Carlos Almansa (Nexudus) and Miguel Angel Calero (CoSfera) presented an overview of the current Spanish coworking scene.
I agree with 2 ideas about how to capitalize coworking in Spain: On the one hand, a small coworking space run by the owner as a complementary activity and on the other hand, the professionalism of the big spaces which bring value to their community.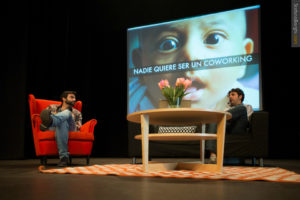 Successful events to create your community
I presented this talk and showed some events that worked very well for different stages when creating professional communities. From 0 to consolidation.
I invited Edu to present From To. An app made by the Betahaus community and designed within a hackathon which was also organized by them as well. A clearly successful event organised by a consolidated community.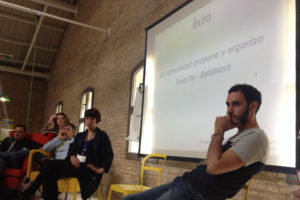 Other interesting topics I miss were corporate coworking, specialised and hybrids coworking models, the importance of startups for the Spanish entrepreneurial ecosystem or horizontal management models.
Check out all the conference keynotes here.
I also took the opportunity to officially present my personal project Happy Working Lab. A coworking agency focussed on coworking and new working models.
The conference couldn't have ended better, you wouldn't have thought that the paella for 200 people and the amazing karaoke session could have been beaten by the spectacular Copass party.
#coworkingpaella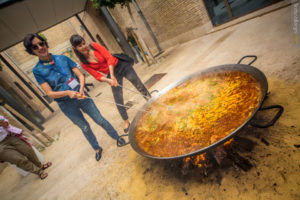 #copassparty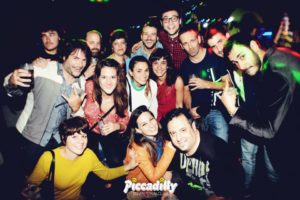 #TheBestOfTheConference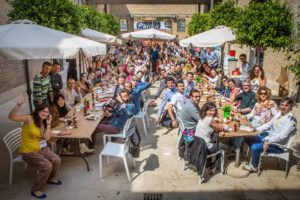 Special thanks to Stefano Borghi for these amazing pictures. Also to Manu Zea and the girls, Laura Martín and Teresa Sacristán for being such a great team.
❤ #CwSC ❤