We celebrate the European Freelancers Week
The European Freelancers Week is a 10-day event designed to connect with other peers, learn, share, solve freelancers challenges, drive solutions and starting new collaborations through #EFWeek2020.
This is call all European coworking spaces, and freelancers communities encouraged to participate by organising local events from the 16th to 25th October. Anyone can host a digital event under the united theme reaching freelancers and communities around the globe.
The #EFWeek is the largest annual celebration of independent work in Europe, and its aims at self-empowerment of the self-employed. We believe and maintain that freelancers are the drivers of innovation and change the way we all work and live every day.
This year, more than ever, this event is needed. Solidarity is needed. Collective action is needed.
The theme of this year's #EFweek is "Freelancer Ecosystems in Europe" and the whole ecosystem is being tested every day. Everyone is surrounded by the uncertainty that includes the entire ecosystem, from large entities to sole traders.
At the same time, this is an unprecedented opportunity to build back better, to speak with one voice about what we want to bring forward with us into the future, and what we think is best left in the dust of the path. But first we have to get together and speak and be heard.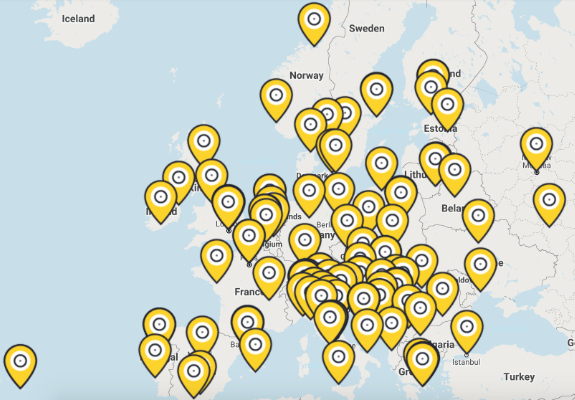 Freelancers Week aims to:
Generate recognition of the value freelancers bring to the economy and society.

 Freelancers important role in creating the future of work.

Facilitate community building and connection among freelancers through bottom-up initiatives and collaboration.

Improve conditions for independent working and workers, through learning, sharing, networking and policy action. 

Highlight challenges freelancers are facing and showcase the solutions.

Showcase international freelance ecosystems.
The European Coworking Assembly (ECA) is behind the EFWeek, it is a non-profit community of choice made up of coworking associations, coworking spaces, and people who care about the coworking movement as well as those who work in and through independent coworking spaces. We believe that the coworking movement, if it will step up to the plate, is perfectly positioned to become the infrastructure of the new world of work and to support the communities they are located in.
Willing to host the event?
If you want to run an #EFWeek2020 event, please check out this link and follow up the instructions.