Small businesses are experiencing a major change in the way they run their business due to the ongoing Covid-19 pandemic. Globally a large number of companies have shifted to work from home policy to maintain the safety of their employees. In such scenarios small businesses are experiencing huge difficulty in monitoring employee productivity and performance as well as adapting hybrid work strategies.
How to monitor employee performance
Small businesses are made up of teams with a few employees, which is why the productivity level of each employee is pivotal. Knowing what they are doing during working hours is necessary for the success of the business. Introducing employee monitoring software helps to increase productivity and boost performance, especially if the team is entirely remote.
Employee monitoring software provides business owners or managers with objective data that clearly outline the progress of the remote teams. When employees are working from home, it becomes difficult for managers to manage a whole remote team who works from different locations. It is easy to trust your employees and assume that your remote employees are working progressively meeting performance standards. But you are never sure how long they have actually worked, when they started working and how productive they were while they worked. And if your guessing game of trusting your employees goes wrong it can cause you huge loss in business as well.
Employee monitoring software can help you ensure that your remote employees are spending their working time wisely and fulfilling productivity expectations and timelines, which will directly impact the overall growth of your business.
What are employee performance measurement tools?
If you are not tracking how your employees are working, you are missing vital things that hugely impact the profitability of your business. Without measuring remote employee performance and project turnover digitally, you're losing potential hours each week – per employee – in wasted time. The monitoring system allows small businesses owners to scrutinize each employee's work activity in great detail, which helps them to identify employees who are productive and sticking to project timeline. At the end of the day or week or month, the monitoring software helps to find solutions proactively based on evidence and concrete data.
Useful data that employee monitoring software include:
Idle time monitoring
Total working hours
Web/app usage
Productivity metrics
Random screenshot of computer screen
All these mentioned features are essential to know how your employees are working when they are working from home. By being able to analyze these features, you can identify areas of weakness, address serious issues early and take preventive action to save your bottom line.
Instead of measuring productivity through unreliable data to measure worker productivity, relying on employee monitoring software to get concrete data metrics to check if employees are staying on tasks and sticking to project timelines for the ultimate benefit of your business.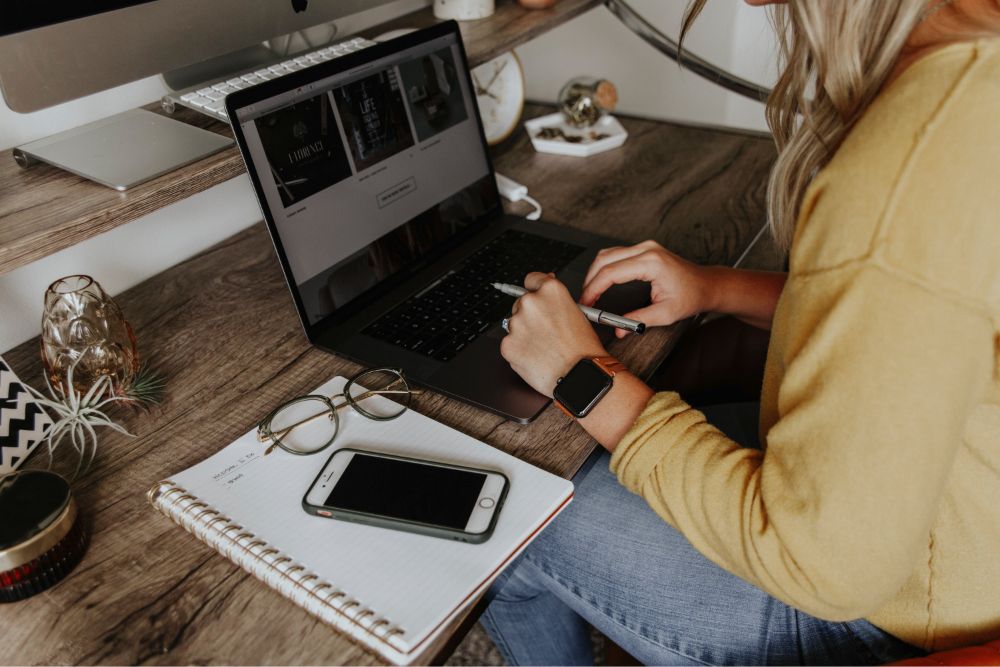 How employee monitoring boosts performance
Employee monitoring software provides you with clear, easily understandable dynamic reports and access to employee devices to get a bird's-eye view of each and every digital activity of your employees while they are working. You have a good drip on your remote teams because you get:
Centralized information of all employees under one dashboard
Streamlined and automated monitoring and evaluation processes, which reduces human error
Geolocation feature helps you to know whether they are really working from home or not
Overall internet activity during working hours
Monitoring software not only improves individual performance but it can also increase production within and between different teams. For long-term business growth it is very important to choose an effective monitoring software that will give you the required data without hampering employee privacy. A good monitoring software will help you build trust with your remote teams.
Conclusion
There are various monitoring software available in the market today. Not all tailored for your specific needs. Many software comes with unnecessary features which you may never need, so why pay unnecessarily for those features. Choose a monitoring software that is easy to use, gives you good result, affordable and helps you to build trust.
Autor: Sabila Chaudhuri
Featured image: Brooke Cagle