Berlin is a globally recognized destination for creativity, innovation, and entrepreneurship, drawing in many professionals seeking fresh career prospects and opportunities for collaboration with similar-minded individuals. Luckily, Berlin boasts some of the finest coworking spaces, providing not just a workplace, but an atmosphere that fosters productivity and innovation. With a wide array of options ranging from vibrant cafes to modern office spaces, it's simple to locate a workspace that caters to your specific needs.
This article gives a summary of some of Berlin's most well-liked coworking spaces and details on their amenities.
Since 2009, the well-known Berlin coworking space Betahaus has drawn entrepreneurs, startups, and independent workers. It is situated in Kreuzberg, a bustling district renowned for its creative flair and ethnic atmosphere. Betahaus provides adaptable workspaces that may meet a range of needs and specifications.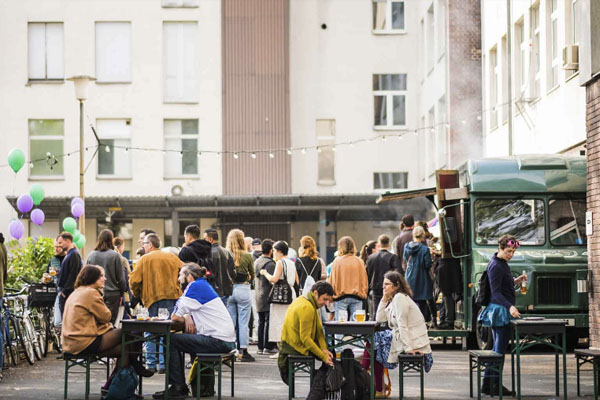 Five floors make up the space, which has an open layout that promotes creativity and collaboration. Members can take a break in the cozy café on the ground level and eat lunch or a cup of coffee.
The upper levels contain a variety of workspaces, including private offices and shared desks, all of which have ergonomic furniture and high-speed internet connectivity.
In addition, Betahaus often conducts workshops, meetups, and seminars that offer chances for networking, skill development, and knowledge sharing.
The factory is one of the largest and most renowned coworking spaces in Europe, offering a diverse range of facilities and amenities to its members. The workspace has multiple locations throughout Berlin, each with its unique charm.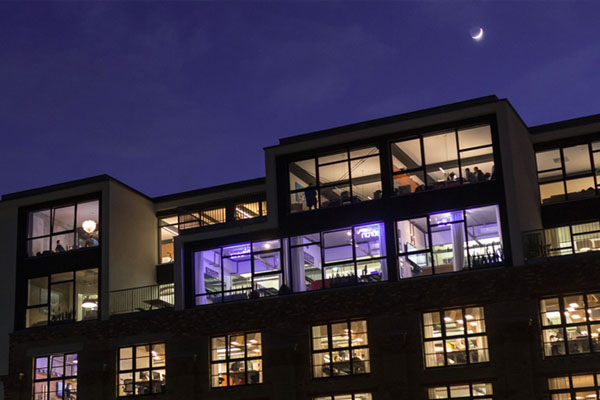 The atmosphere at this coworking space is electric with creativity and innovation being the driving force behind everything that goes on there. Members are encouraged to share ideas and knowledge freely while also benefiting from networking opportunities.
The facilities at Factory are state-of-the-art, with high-speed internet access, printing services, meeting rooms equipped with AV technology as well as fully stocked kitchens where members can enjoy free coffee or tea throughout the day.
Ahoy! Berlin" is a trendy coworking space located in the heart of Berlin that offers entrepreneurs, freelancers, and startups a unique working experience. The space has been designed with creativity and productivity in mind, providing an inspiring environment for individuals to work together and collaborate.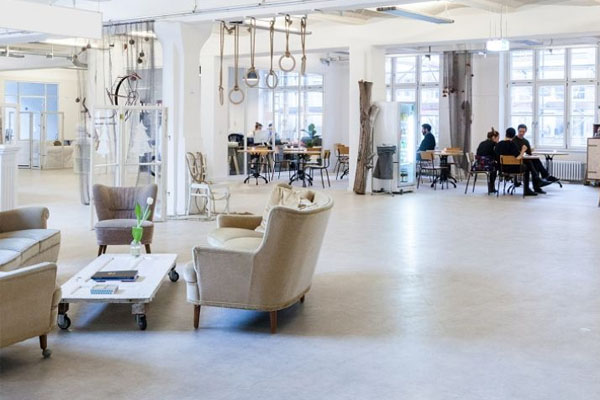 The interior design of "Ahoy! Berlin" is modern yet comfortable, with plenty of natural light flooding through the windows. The space is equipped with all the necessary amenities including high-speed internet, printing facilities, meeting rooms, and private phone booths. Members can also enjoy complimentary coffee and tea as they work.
"Ahoy! Berlin" fosters a sense of community amongst its members by hosting regular events such as workshops, talks, and social gatherings. This allows members to network with like-minded professionals while learning new skills and gaining insights into different industries. With flexible membership options available at competitive prices, Ahoy!
Address: Wattstraße 11, 13355 Berlin
Price: Starting at 99€ per month.
Website: https://www.ahoyberlin.com/
A brand-new coworking place in Berlin called SpaceShack provides a distinctive setting for independent contractors, start-ups, and small businesses. Its central position makes it the perfect choice for individuals who need to be near the activity. This contemporary workspace offers flexible memberships in a welcoming and useful atmosphere.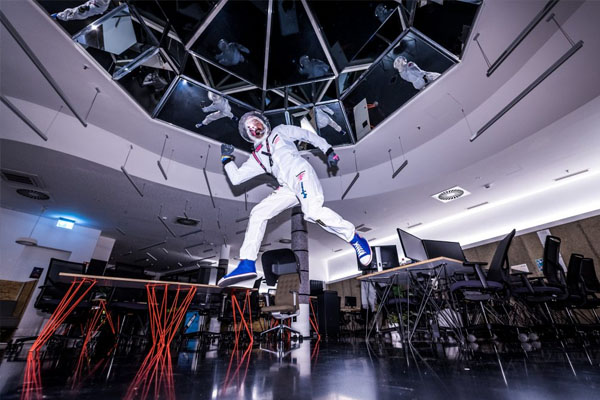 The creative process went into the creation of SpaceShack. The open structure gives plenty of room to work and collaborate with others. If you require additional privacy, there are private offices as well as meeting spaces with cutting-edge technology accessible.
It's simple to concentrate on your work while also mingling with other like-minded people because of the calm yet professional atmosphere.
St Oberholz is a trendy coworking space in Berlin that has quickly become a favourite among freelancers, entrepreneurs, and digital nomads. Located in the heart of the Mitte neighbourhood, this space offers an inspiring work environment with plenty of natural light and greenery.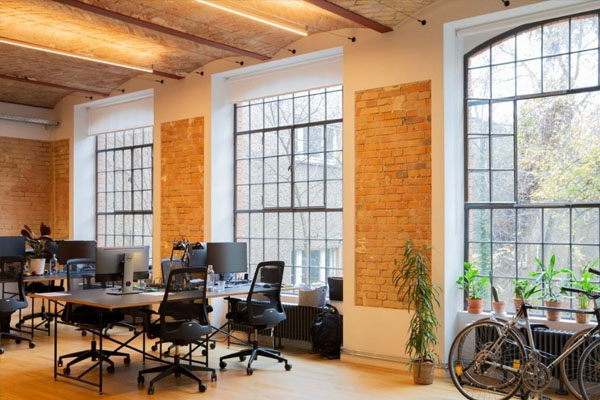 The interior design is modern and minimalist with exposed brick walls, high ceilings, and comfortable furniture. There are several types of workspaces available to fit your needs including private offices, hot desks, and meeting rooms.
The facilities also include high-speed internet access, printing services, a kitchen area with free coffee and tea as well as bike parking.
One unique feature of St Oberholz is its rooftop terrace which provides stunning views of Berlin's skyline while you take a break or hold meetings outdoors. The community aspect is also strong – there are regular events such as networking sessions or talks by industry experts.