Cape Town is home to some of the most creative minds in the world. For entrepreneurs and freelancers, it can be difficult to find a productive working environment. That's why coworking spaces are becoming so popular – they offer many benefits that an individual office or cafe simply cannot provide.
In this article, we will explore 5 of the best coworking spaces in Cape Town that can help you maximize your productivity and creativity.
Cape Town Office
With state-of-the-art facilities and a bustling community, Cape Town Office is the perfect place for entrepreneurs, freelancers, and remote workers to thrive.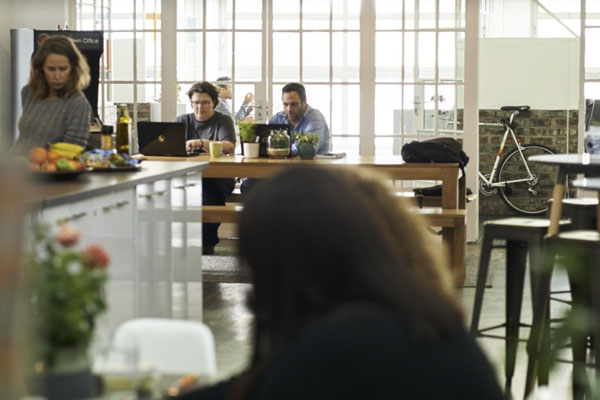 The space spans across two floors with numerous private offices, hot desks, and meeting rooms available for booking. The modern design boasts natural light-filled spaces with ergonomic furniture making it an ideal environment for productivity. High-speed internet and printing services are readily available ensuring that you can work without any interruptions.
The upbeat atmosphere at Cape Town Office is contagious as they host regular social events to encourage networking within the community. Their barista coffee bar serves up some of the best coffee in town which provides an excellent opportunity to catch up with fellow coworkers or take a break from work.
The Loft Co-Working Space
The Loft Co-Working Space is a premium coworking facility located in the scenic Noordhoek Farm Village in Cape Town. This space provides ample opportunity for freelancers and entrepreneurs to work together and collaborate on projects. The space is designed to provide a productive and comfortable environment with modern amenities.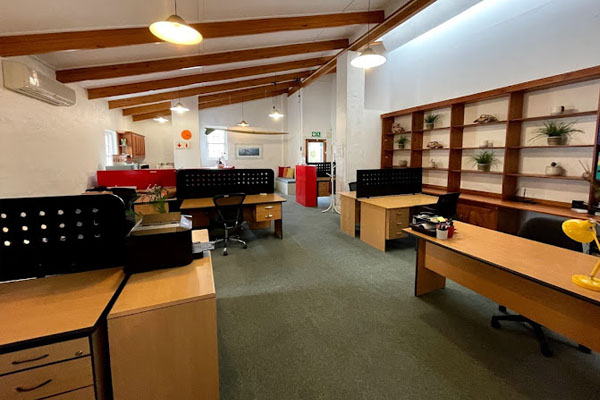 The facility features high-speed internet, printing facilities, meeting rooms, breakout areas, and private offices. Members can choose from various membership options that cater to their needs—whether they need a dedicated desk or access to the open-plan workspace.
With flexible membership options ranging from daily passes to monthly memberships, members can tailor their experience at The Loft Co-Working Space.
Apart from its excellent location in the Noordhoek Farm Village, The Loft Co-Working Space has an exceptional community of professionals who share ideas and knowledge freely.
Workshop 17
Workshop17 is a leading coworking space company located in Cape Town, South Africa. The company provides entrepreneurs, startups and established businesses with high-quality shared office spaces that foster creativity and collaboration. With over eight locations across the city, Workshop17 offers affordable rental rates without compromising on amenities.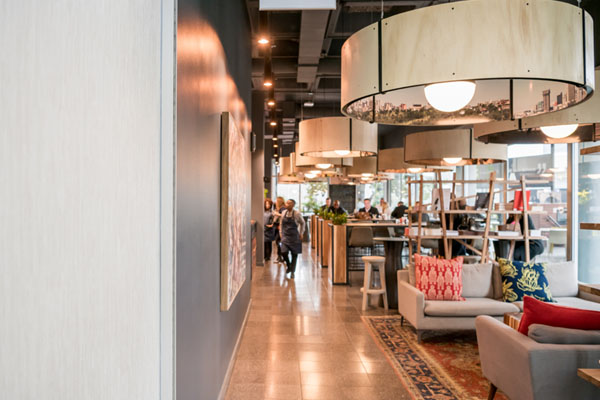 One of the locations is situated in a trendy neighbourhood and boasts modern architecture and beautiful views of Table Mountain. This location spans over 1,700 square meters and features private offices for up to 12 people as well as dedicated desks for freelancers or small teams.
It also includes meeting rooms equipped with state-of-the-art technology such as video conferencing facilities.
The Bureaux
The Bureaux coworking space is a shared workspace located in the heart of Cape Town, South Africa. The Bureaux provides an array of amenities that make it an ideal place for entrepreneurs, startups, and freelancers to work.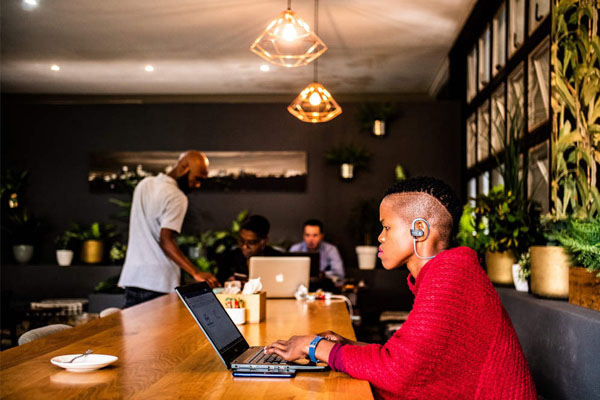 The space features private offices, open-plan coworking areas, meeting rooms, and event spaces. Members have access to a high-speed internet connection, printing facilities, mail handling services and a fully equipped kitchen.
The Bureaux also hosts regular networking events where members can connect with other professionals from diverse backgrounds while enjoying food and drinks. The location of The Bureaux is unbeatable; situated within walking distance of many restaurants, bars and cafes.

Craft Graft co-working spaces in Cape Town are becoming increasingly popular among entrepreneurs, freelancers and professionals who want to work in a creative environment while also networking with like-minded individuals.
At Craft Graft, members have access to high-speed internet, printers, scanners and meeting rooms. Craft Graft co-working spaces offer more than just office amenities; they create an atmosphere that encourages collaboration and innovation.
Members can attend events such as workshops, talks and social gatherings that allow them to learn from others in their field and expand their skills.