Mumbai, India's commercial centre, is a thriving city that draws businesspeople, freelancers, and remote workers from all over the world. As the city's economy expands, so does the need for adaptable and reasonably priced offices.
Due to this, coworking spaces have exploded in Mumbai, providing a range of possibilities for professionals to work, network, and interact. There is a coworking space in Mumbai to fit every purpose and budget, ranging from shared workstations in open-plan locations to private offices and meeting rooms. In this regard, co-working spaces are a more and more common option for people looking for a dynamic work atmosphere in the city. Let's explore the 4 best coworking spaces in Mumbai.
91springboard
With the rise of entrepreneurs and start-ups, 91springboard provides an affordable and flexible solution for individuals and teams looking to work in a professional environment. The facility includes over 100 private offices, meeting rooms, event spaces, and workstations.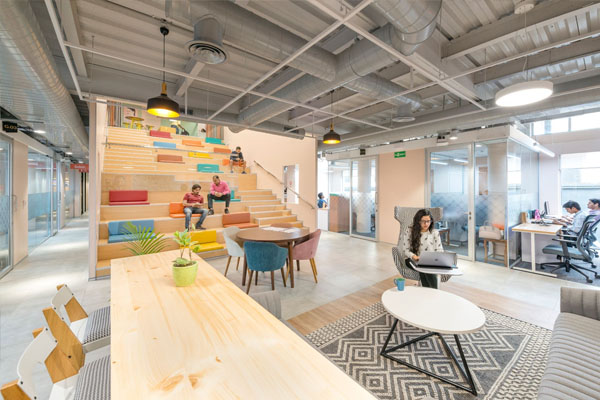 The coworking space has been designed keeping in mind the needs of entrepreneurs with amenities such as high-speed Wi-Fi, air conditioning, printing services, lockers for storage, and much more. The facility also offers member-only events that allow individuals to connect with like-minded people from various industries.
In addition to providing a workspace for businesses to thrive in a professional setting, 91springboard also offers mentorship programs that help startups navigate through their journey towards success.
Innov8
Innov8 coworking space was established with the idea of bringing together entrepreneurs, freelancers, and small business owners to work collaboratively under one roof. Innov8 provides an invigorating atmosphere that inspires creativity and productivity.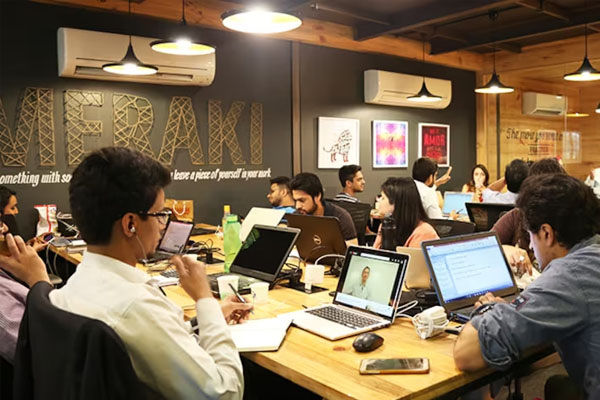 The workspace at Innov8 is designed keeping in mind the needs of modern-day professionals. The interiors are tastefully done up – from ergonomic chairs to plush sofas – making it an attractive place to work. They also offer various facilities such as high-speed internet, meeting rooms, printing services, and much more.
Innov8 understands that flexibility is key when it comes to coworking spaces, which is why they offer different types of memberships depending on your needs.
Cowrks
Located in the heart of the city, Cowrks caters to freelancers, startups, entrepreneurs and established businesses alike. The vibrant community at Cowrks fosters creativity and innovation while promoting collaboration between its members.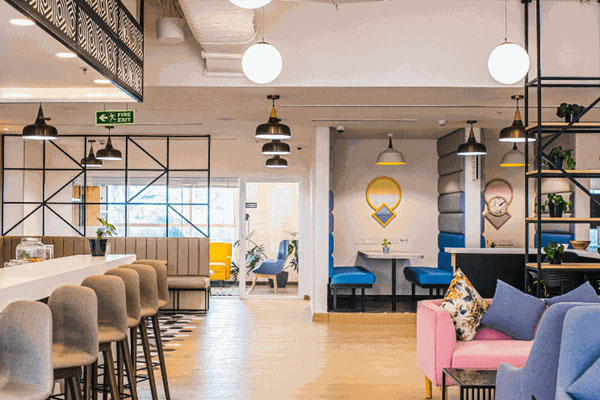 The spaces boast state-of-the-art facilities such as private offices, meeting rooms, coworking desks and event spaces. Members have access to high-speed internet, printing services and 24-hour secured access to the premises.
The ergonomically designed furniture coupled with natural light pouring in from floor-to-ceiling windows creates an aesthetically pleasing atmosphere that promotes productivity.
Cowrks also offers various amenities such as a fully stocked pantry with complimentary beverages and snacks. Members can unwind in the lounge areas or break out into a game of table tennis or foosball during breaks.
Dextrus
With its modern design and state-of-the-art facilities, Dextrus offers the perfect workspace solution for anyone looking to escape the monotony of traditional office settings.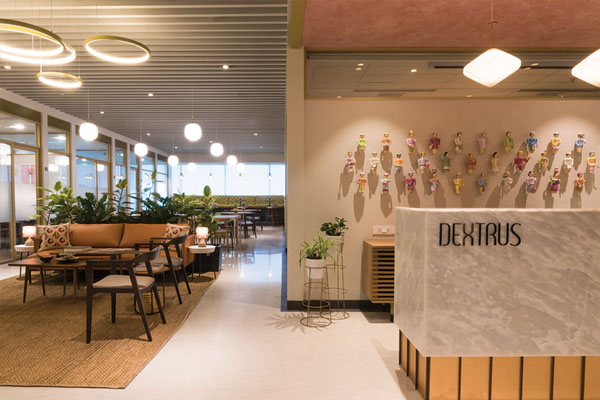 Located in Andheri East, Dextrus is easily accessible by public transport and offers ample parking space for those driving in. The co-working space boasts high-speed internet connectivity along with 24/7 access to fully furnished workstations, private cabins, meeting rooms and conference halls. Members can also enjoy complimentary tea/coffee facilities, printing services and mail-handling services.
At Dextrus, members are not just renting a workspace; they gain access to a community of like-minded individuals who share similar goals and ambitions.