Dublin is a vibrant city full of buzzing entrepreneurs, freelancers and startups. For those looking for a professional yet creative working environment, co-working places can provide the perfect solution. With so many to choose from, it can be hard to know which one will best suit you and your needs.To help make that decision easier, here is a list of five of the top co-working spaces in Dublin that are sure to make working easy and enjoyable.
Talent Garden
Talent Garden, a leading European coworking space operator, offers a range of flexible workspace solutions, including hot desks, dedicated offices and meeting rooms.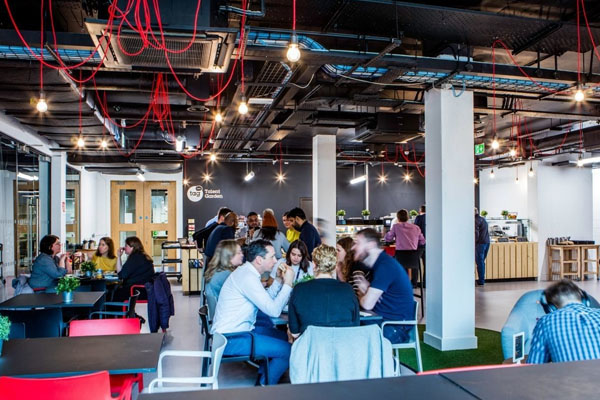 With locations in several countries across Europe and now expanding into Asia and the United States, Talent Garden is quickly becoming one of the top choices for entrepreneurs and startups.
The Dublin location features state-of-the-art facilities such as high-speed internet connectivity, printing services, kitchen areas and 24/7 access to members. Memberships are available on a monthly basis with no long-term commitment required.
Additionally, Talent Garden hosts a variety of events throughout the year aimed at fostering innovation and collaboration among members. From pitch contests to networking opportunities with industry leaders, there's always something happening at Talent Garden.
Area: Glasnevin (Dublin 11)
Price: Starting from 320€ monthly
Website: https://talentgarden.org/en/
DoSpace
DoSpace is a co-working space in Dublin that is designed to provide entrepreneurs, freelancers, and small businesses with the ideal environment for work and collaboration. It offers flexible workspace options that cater to different types of professionals who need a productive space outside their homes or in traditional office settings.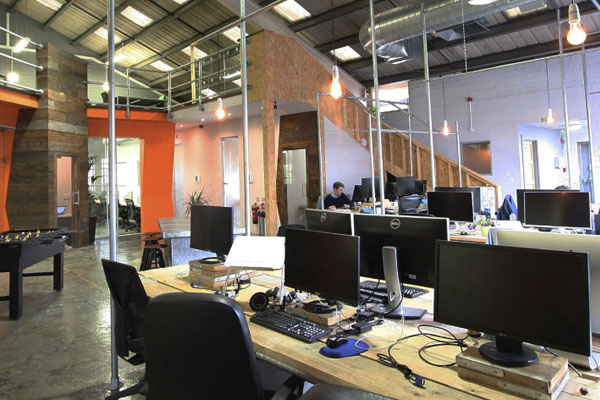 Located in the heart of Dublin city centre, DoSpace has everything you need to run your business effectively. From comfortable desks and chairs to high-speed internet connectivity, printing facilities, reception services, meeting rooms and more. They offer modern amenities that are essential for any business to thrive in today's competitive market.
DoSpace also provides an opportunity for like-minded professionals in various industries to come together under one roof and share ideas while networking with each other. With its vibrant community of members from diverse backgrounds such as tech start-ups, creative agencies, finance firms etc.
Area: City Centre ( Dublin 8)
Price: Starting from 299€ monthly
Website: https://dospace.io/
Huckletree
The contemporary workspace offers an innovative and inspiring environment for entrepreneurs and freelancers alike. Huckletree Dublin is located at 42 Pearse Street, just a stone's throw away from Trinity College.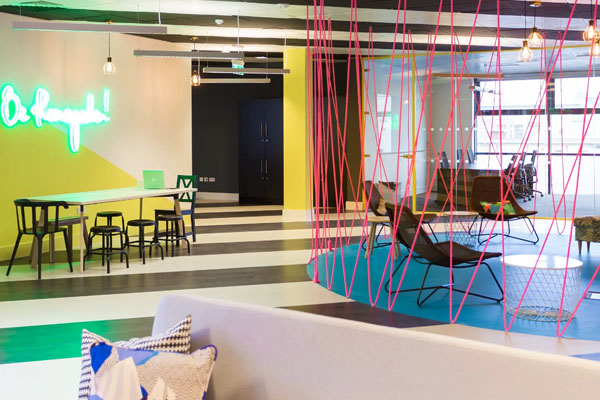 The vibrant community at Huckletree Dublin comprises innovators and pioneers from various sectors. Members have access to a range of facilities, including private offices, hot desks, meeting rooms, and event spaces. The workspace comes equipped with high-speed Wi-Fi and state-of-the-art technology to support members' business needs.
Huckletree Dublin also offers a range of programmes to help members develop their skills and grow their businesses. These include skill-building workshops, networking events with industry leaders, investor meetups, mentorship opportunities and much more.
Area: City Centre
Price: Starting at 260 € monthly.
Website: https://www.huckletree.com/
Iconic Offices
Iconic Offices offers unique and stylish workspaces throughout the city.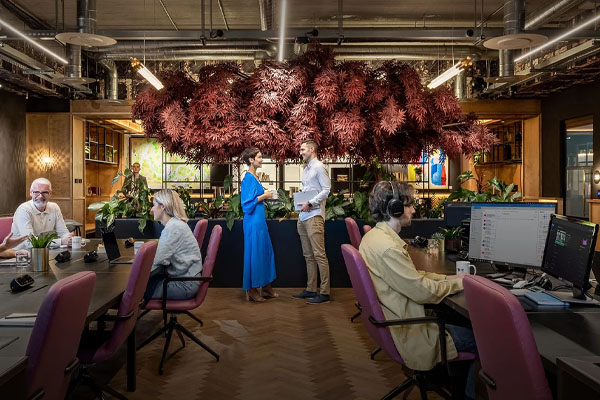 With locations in prime areas such as St. Stephen's Green, Fitzwilliam Square, and Harcourt Street, Iconic Offices provides convenient access to Dublin's business districts. The company also boasts modern amenities including high-speed Wi-Fi, printing facilities, meeting rooms, and communal areas designed for networking purposes.
One of Iconic Offices' most impressive features is its attention to design detail in each location. Every workspace has been thoughtfully curated with contemporary art pieces and designer furniture to create an inviting atmosphere that inspires creativity and productivity.
Area: Dublin 2, Dublin 8
Price: Starting at 229€ monthly
Website: https://www.iconicoffices.com/
The Tara Building
This co-working space has been designed to foster creativity and collaboration among its members, providing them with an inspiring environment where they can work on their projects and ideas.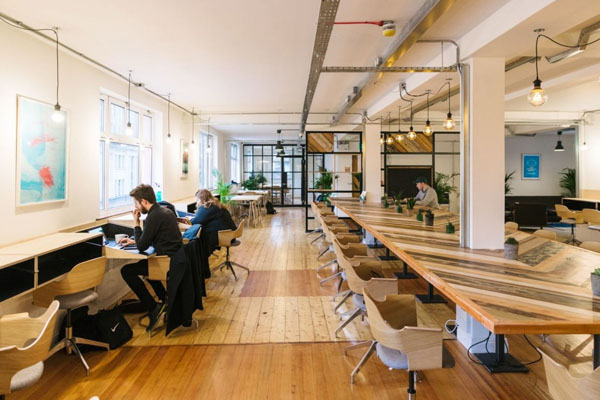 With multiple floors of open workspace, private offices and meeting rooms, The Tara Building offers a variety of options to suit different needs.
One of the unique features of The Tara Building is its rooftop terrace, which provides stunning views of Dublin's city centre. This outdoor space is perfect for networking events or simply taking a break from work while enjoying the fresh air.
Additionally, members have access to various amenities including high-speed internet, printing facilities, bike storage and showers.
The community aspect is also an important part of The Tara Building's ethos. Regular events such as workshops, talks and social gatherings are organized to facilitate networking opportunities between members.
Area: Dublin 2
Price: Starting at 285€ monthly
Website: https://thetarabuilding.com/